Posted by Mike on May 26th, 2010 12 Comments »
Here's an amusing way for a burglar to be caught.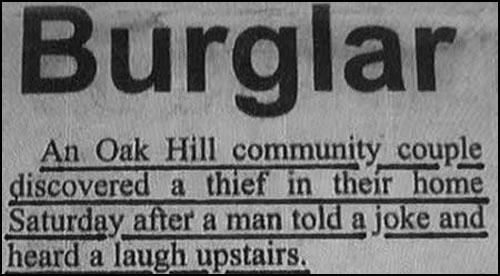 The above excerpt reads:
An Oak Hill community couple discovered a thief in their home Saturday after a man told a joke and heard a laugh upstairs.
Via imgbit and Banned In Hollywood.