Posted by Mike on May 12th, 2010 23 Comments »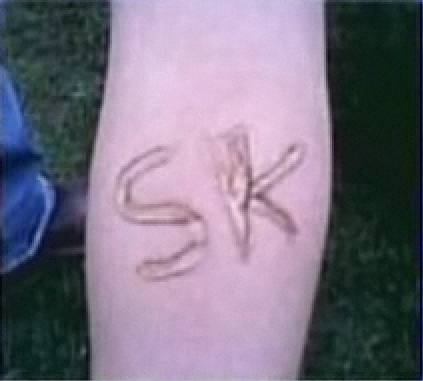 A man from Washington State is standing trial for allegedly branding his children like cattle, leaving them with permanent scars on their arms, legs, and chest.
Mark Seamands is accused of branding his two sons, ages 13 and 15, and his daughter, 18, with a hot custom-made branding iron. Â He will stand trial for abuse of his two sons, but not his daughter, who the court has ruled was old enough to consent to the branding.
He marked his children with the letters "SK," which stands for Seamands' Kids. Pam Davis, his ex-wife, was horrified when she discovered the marks 18 months ago. "I don't know if you have seen an animal being branded, but I have. They squeal; they yell; they scream. It's nothing pretty."
As for the kids, they are proud of the brands, and plan to defend their dad when they testify at his trial.