Posted by Mike on May 6th, 2010 10 Comments »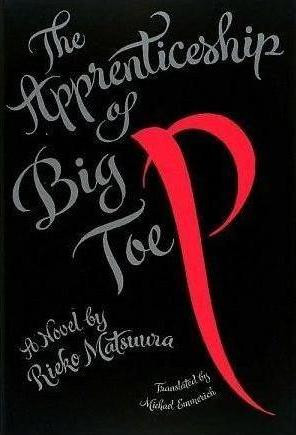 "The Apprenticeship of Big Toe P," written by Japanese author Rieko Matsuura, follows Kazumi, a young woman who sets out on a quest of sexual self-discovery after waking up one morning with a penis on her foot.
Her boyfriend tries pressuring Kazumi into amputating the mysterious organ, but instead she runs away, becoming romantically involved with a blind pianist and joining a troupe of sexual misfits.
Matsuura describes the book as being "about a woman whose views on sexuality change in response to various experiences."
She got the idea for the book after waking up from a dream in which her own big toe turned into a penis.
Unsurprisingly, the Japanese market is into this sort of thing, and the book has become a national bestseller there.
The book has recently been translated to English, so if you're itching to delve into an epic tale of a young woman with  a penis on her foot, you can soon pick it up at your local bookstore.